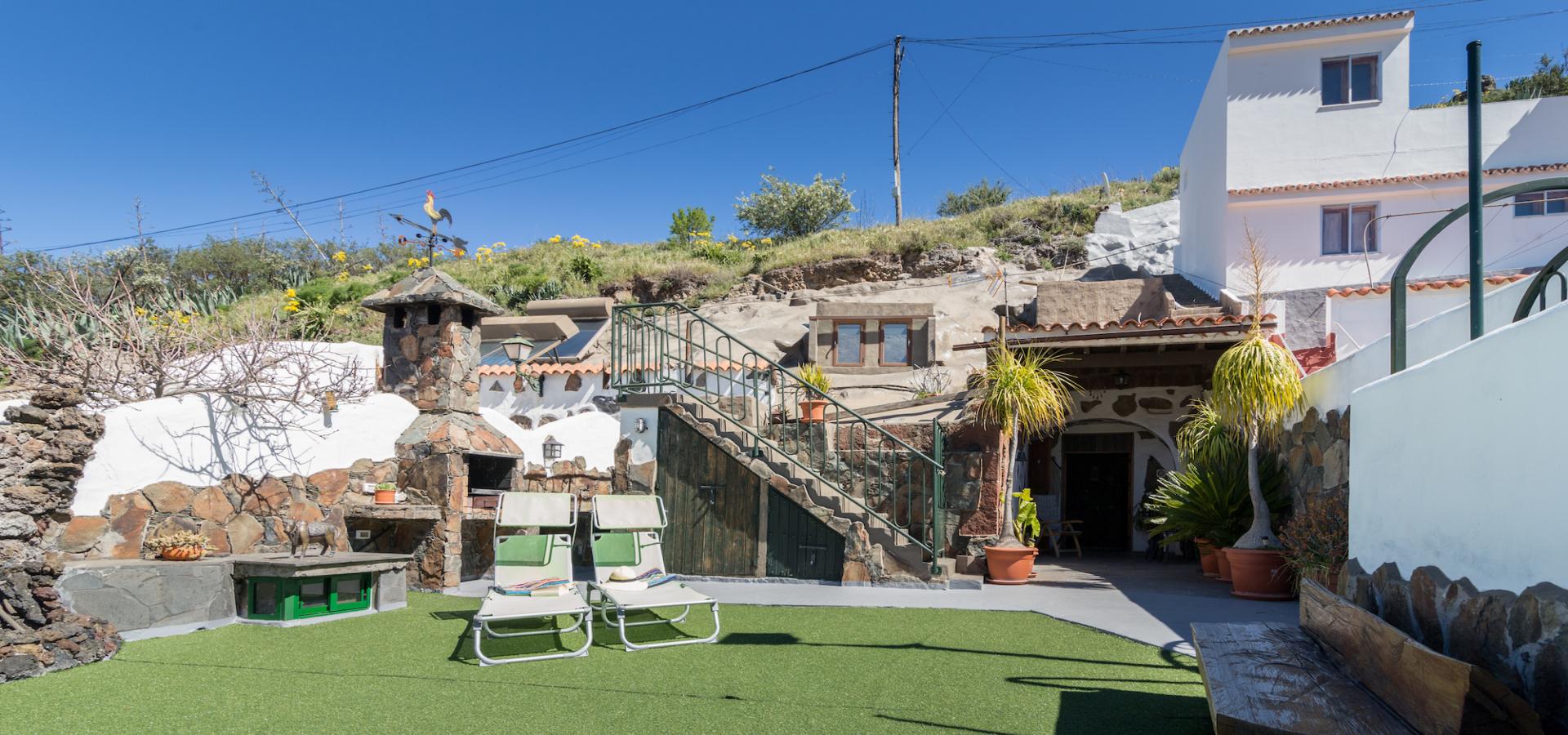 Rural Cave House Las Margaritas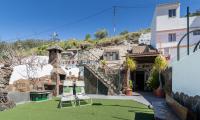 WITHOUT OBLIGATION!
CHECK
THE PRICE!

Description
The holiday cottage has two bedrooms with whirlpool bathtub, and wooden floors, living-room – dining – room, bathroom, and kitchen.
Magnificent whirlpool recently built shared with Cave-house Mimo. Nothing better than this exceptional cave house to find silence and piece…

2
Rooms
3
Bathrooms
4
People
Holiday Home

Situation / Information of interest
This rural cave-house is located in Artenara, the highest town on the island of Gran Canaria.
The house is close to rural walkways, roads, and beautiful landscapes, and very close to protected natural areas and of ethnographic interest such as Acusa Seca, Alfarero de Lugarejos Centre, and the Center of Craft Recovery.
The holiday cottage is far from the mundane noises and immersed in a wide silence. It is the perfect place to enjoy a very quiet, peaceful and relaxing holiday or an unforgettable family holiday.

Altitude:: 1270m
Restaurant at...2000m
Shopping centre at... 2000m
Medical centre... 2000m
Distance from beach...: 2000m
Port at... 40000m
Airport at... 62000m

Equipment
* Consists of: 2 double bedrooms (One bedroom with a double bed, and another with two twin beds and a cot).
* Bedrooms with whirlpool bathtub and wooden floors, living/ dining room, bathroom, kitchen, satellite-tv, firewood, music equipment, board games, washing machine, microwave, fridge, sandwich maker.
* For stays of over 10 nights we offer the change of bed linen and towels if it is requested.
* Shared Pool with Rural House Mimo, garden, BBQ, solarium, exterior terrace with lawn and shower, garden furniture, waterfall with fish.
*Pets allowed with extra cost to pay on arrival


Additional information
This is the perfect place to recharge your batteries with plenty of rest and relaxation and to get back with nature. It is far from the mundane noises and immerged in total silence. And if, on top of this, you can hear the sounds of the bowels of the Earth, and impregnate of its positive energy, the better it is. And many times, we are closer to it than we think: in the summits of Gran Canaria. In Artenara, summit of nature. Here, in the less populated village and highest village of the island, its inhabitants use the cave houses as privileged and daily cabin.
This cave-house with its very natural and original characteristics, retains the temperature inside between 17 and 20 degrees, therefore making it cosy in the cooler months of the winter and beautifully cool in the much hotter months of summer.