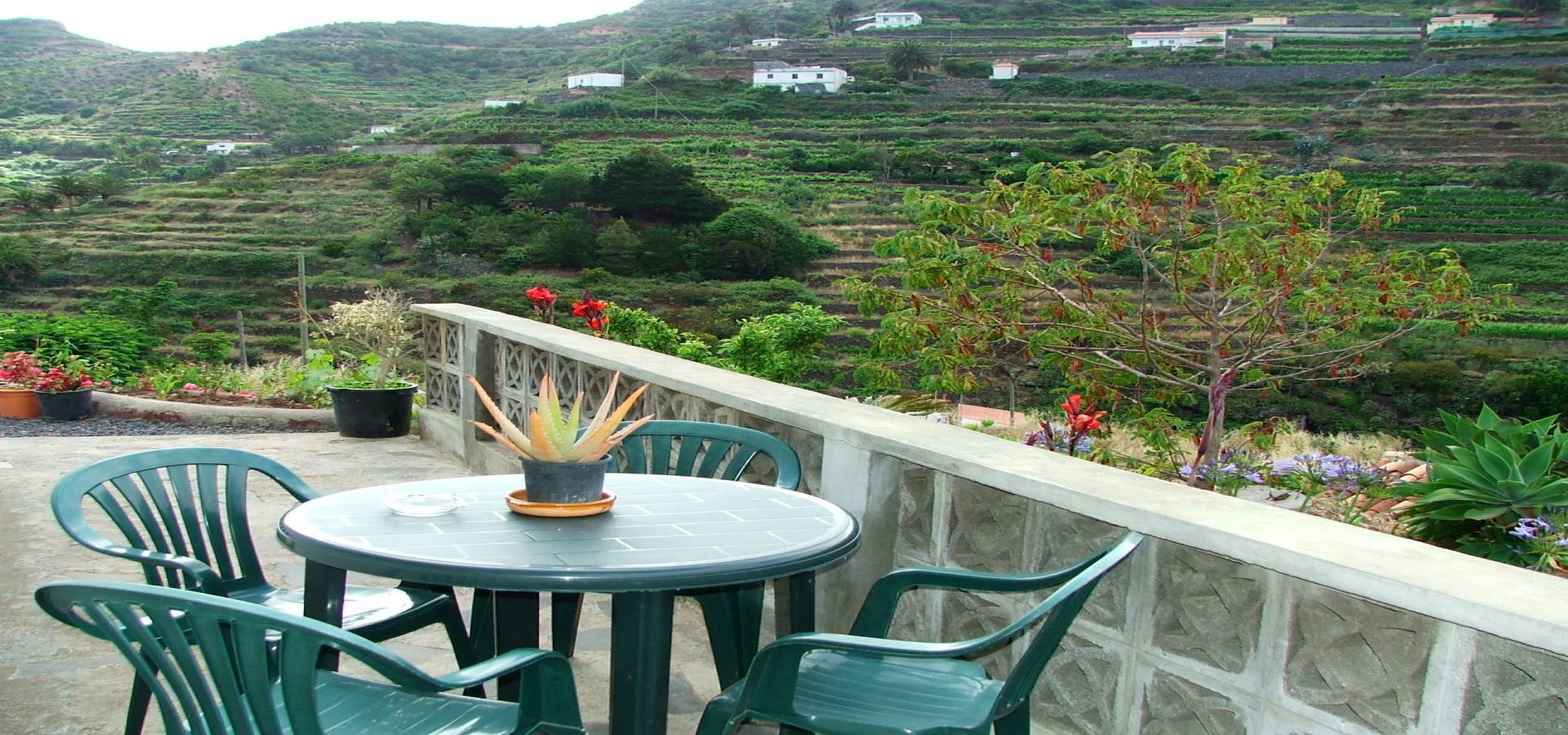 Holiday Cottage Era de las Rosas
WITHOUT OBLIGATION!
CHECK
THE PRICE!

This accommodation allows
Reservations ONLINE

Description
This holiday cottage is owned by the grandson of the man who originally built it. The house has a superfice of 80m2 and has very spacious interior rooms and bedrooms. The dining room has great large windows where you can see the valley of Las Rosas and the mountain of Cepo, views you can enjoy perfectly from the large outside patio.
2
Rooms
1
Bathrooms
4
People
Holiday Home

Situation / Information of interest
Located in the area of Zagora, Las Rosas, in the centre of a mountain. It has two accesses; one throught the property of the owner and another through the house El Miel.
Altitude:: 450m
Restaurant at...3000m
Shopping centre at... 5000m
Centro médico a... 5000m
Distance from beach...: 7000m
Port at... 28000m
Airport at... 40000m

Equipment
* 2 double bedrooms each with twosingle beds and cot.

* Bathroom with shower, diner, separate kitchen, heating, dehumidifier, mixer, iron, TV, washing machine, coffee maker, flashlight, electric thermostat, microwave.

* Patio with garden and BBQ.

Additional information
The patio has beautiful landscaped gardens and BBQ. From the main road where the car is parked, (private paved path) is 50 meters aprrox.

This is the ideal place for hiking due to the number of paths in teh area. You will also discover beautiful volcantic landscapes.