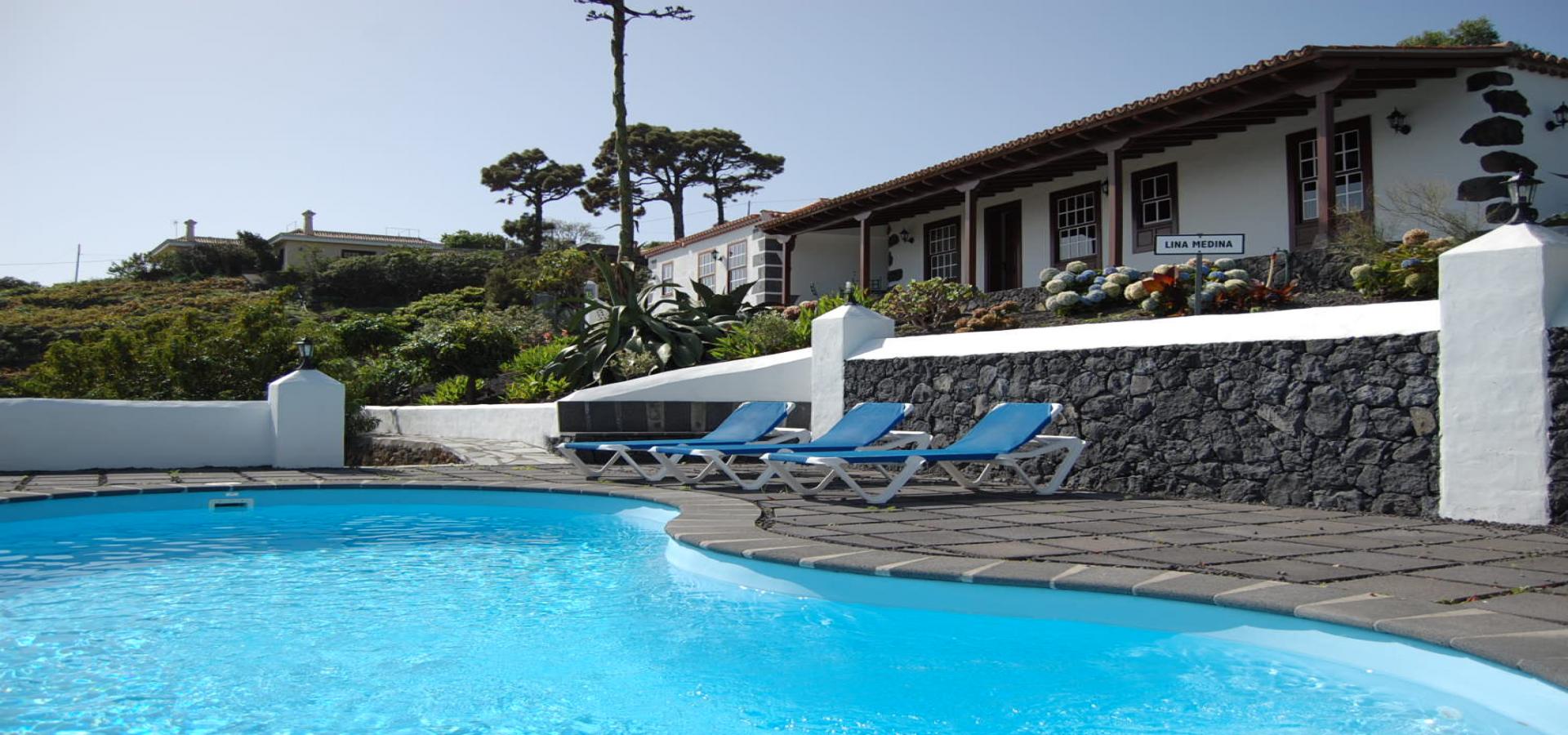 Holiday Cottage Lina Medina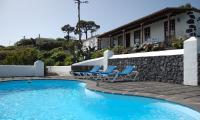 WITHOUT OBLIGATION!
CHECK
THE PRICE!

This accommodation allows
Reservations ONLINE

Description
Just a little bit below, on the edge of the narrow path that leads to La Peinado, avoiding the hill of cactus and guided by the crown of the "barbusano" tree, we find the house of Petra Medina. Social differences separate it from the House of Tres Pinos. Although a conventional friendship was maintained between the two houses, it was more because of their closeness and need, than relations of sympathy, they always remained a little distant, and although their houses were different, they boasted to their neighbors about their roof in tea wood which would over time show its strength and survival. Her reference was the sea, the eternal sea in front of her, which she would always look at whenever the needle occasionally stopped its relentless spin, leaving on the cloths a delicate filigree embroidery. Petra, Juana, Severa and Lina learned in the hut of the hydrangeas, their mother's job, while singing popular songs and wishing they could move into the house that was being built on the edge of the new road. Years later, Lina Medina devoted the abandoned house to a winery, so that those who enter now feel the urge to drink a good glass of wine on a clear night while gazing at the starriest sky in the world.
3
Rooms
3
Bathrooms
6
People
Holiday Home

Situation / Information of interest
The Rural House Lina Medina is located in the Villa de Mazo, also called Villa of Corpus Christi for its day is celebrated with singular devotion here, making tapestries, bows and carpets artistically decorated with plant products, in which the art and the dexterity of the men and women of this village are reflected.
Mazo is an eminently agricultural and rural village, like all of the island of La Palma, but it is also a cultured village; many illustrious sons have emerged from it, who feel very proud of being "mazuqueros".
The handicrafts play a fundamental role between its people, especially for women, who are famous embroiderers. In town, there is a crafts school where classes are given in various forms. In the Hoyo de Mazo, in Molino, Ramón and Vina have a pottery studio where the unique aboriginal pottery is faithfully reproduced. Its main agricultural wealth is the wine, specially the famous "red wines of Hoyo", which are marketed by an association if wine growers. In the temple of its patron, San Blas, is a beautiful building with three naves from the sixteenth century.

Altitude:: 350m
Restaurant at...2000m
Shopping centre at... 1000m
Centro médico a... 3000m
Distance from beach...: 3000m
Port at... 7000m
Airport at... 3000m

Equipment
Casa Rural Lina Medina has 100m2 of construction and:

- 3 bedrooms with 2 single beds of 90x1,90 in each room
- 3 bathrooms; 2 with shower and one with bathtub
- Living room - kitchen - dining room with fireplace
* Kitchen equipment: coffee maker, large oven, ceramic hob, fridge freezer, washing machine
- Private pool
- Barbecue
- Garden
- Hammocks

Additional information
The Villa de Mazo is a traditional craftsmans' village. An example of it is found in the arches and carpets that adorn the streets of the town during the festival of Corpus Christi, declared of National Tourist Interest, and from which we can enjoy as an example in the Red House Museum, next to some samples of embroidery.