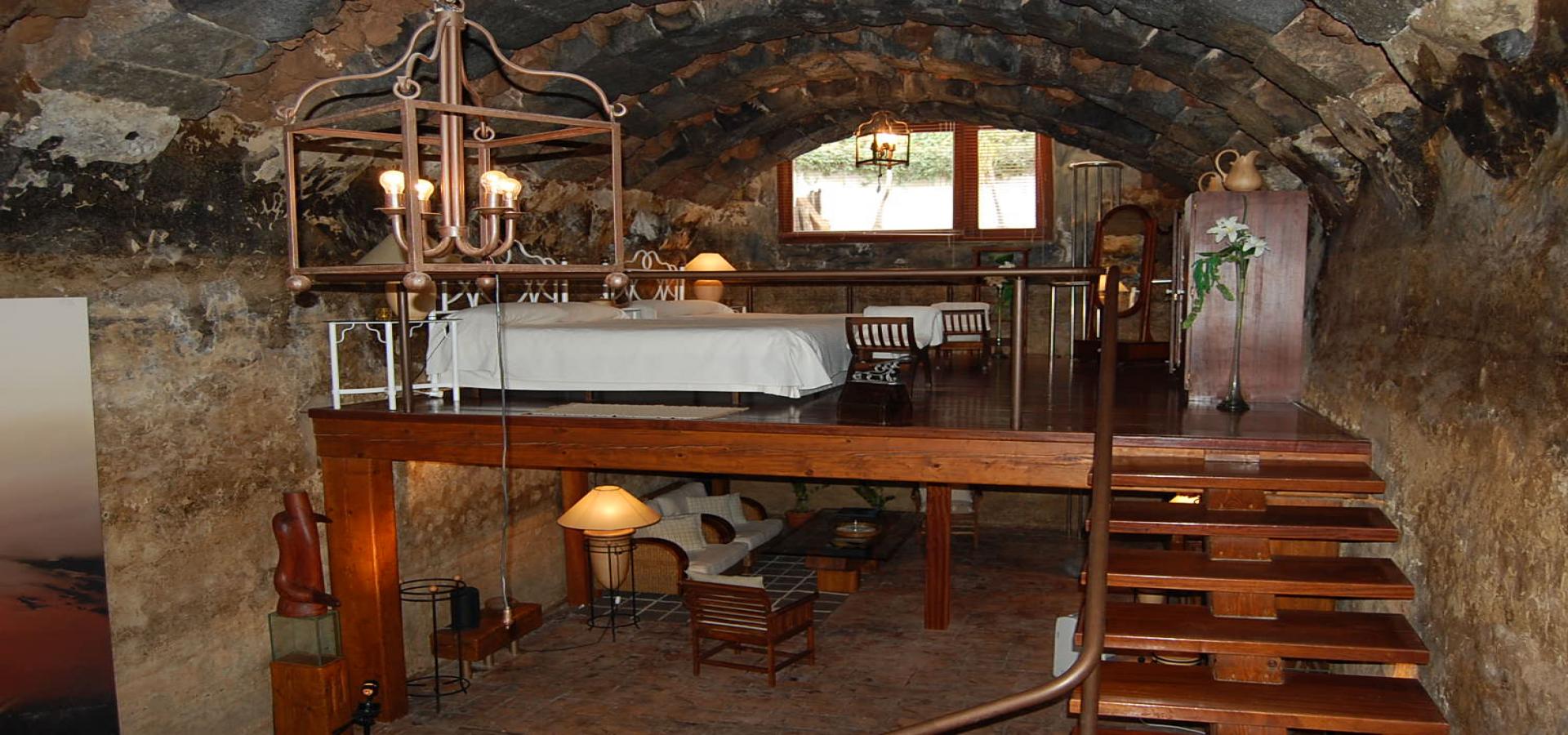 Holiday Cottage El Aljibe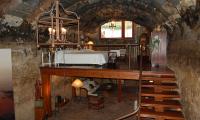 WITHOUT OBLIGATION!
CHECK
THE PRICE!

Description
This holiday cottage is created inside what in its day was a formidable water tower, indispensable in a place in which any drop that was stored was vital for survival. This was before the arrival of the waterworks with which now the running water is completely guaranteed in Lanzarote. The owners of the property immediately saw the possibilities that El Aljibe had, and so carefully refurbished it to become a luxurious, romantic and comfortable place to exceed all expectations. It is a peculiar house of 125m2 surrounded by 4,500m2 of land.

This is the perfect place for anyone in need of relaxation as it has many innumerable charms, and is the perfect symbiosis between traditional and modern, between the past and the future.
1
Rooms
1
Bathrooms
2
People
Holiday Home

Situation / Information of interest
This House is located in the beautiful town of Teguise
Altitude:: 330m
Restaurant at...15000m
Shopping centre at... 5000m
Medical centre... 15000m
Distance from beach...: 60000m
Port at... 20000m
Airport at... 40000m

Equipment
1 double bedroom with double bed and cot
Lounge, kitchen, bathroom, heating and fully-equiped kitchen.
Terrace, garden and swimming pool
Decorated with works of art from the artisit César Manrique.

Additional information
The walls house works of art of incalculable value, such as work from the artist lanzaroteño Caesar Manrique, a close friend of the owner, and it has inspired many of the creations in houses and rural villages. As in the Auditorio de Los Jameos del Agua, another of the large creations of Manrique, The Aljibe consists of formidable acoustics, that allow all the unique sounds to fill the rooms. Perfect for all those that know and appreciate good music.

It is surrounded by spaces of cultivation, of the ones that the products of the land are extracted, born products of the same bowels of the volcano. The guests of the holiday cottage can verify of direct form the flavour of the volcanic grape, or of the exotic tropical fruits.

At night the house is transformed into an oasis of peace and tranquility with a view that gives the sensation that one is in another place in the world. The peacefulness and the silence make this place the most suitable destination to pass the time and is the place of dreams.